Cassettes are a-booming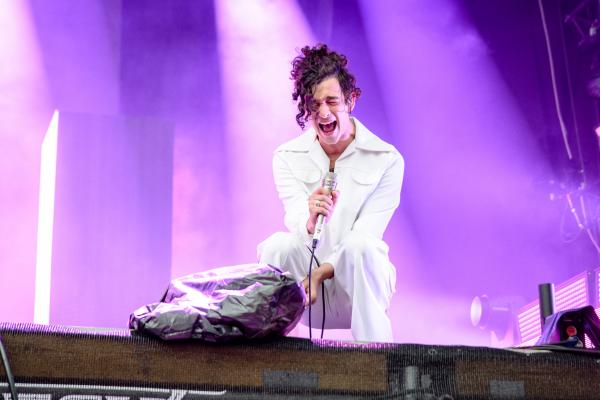 Related Artists: The 1975
If you think the cassette era is over, it's time to think again. Last year alone, according to figures from the British Phonographic Industry (BPI), 50,000 music tapes were sold. This is a 125.3 per cent increase from 2017.

So get your tape players out and reacquaint yourself with some of your favourite lyrics on the music platform that has to be rewound and forwarded to land on the tune or chorus of choice.

"Sales of cassettes are still relatively small compared to other mainstream formats and clearly have a way to go before they can fully match the vinyl revival, but there are signs the format is stirring back to life," said the BPI's Gennaro Castaldo.

"Innovative marketing around the Guardians of the Galaxy film franchise has also had a galvanising effect, and it's telling that a number of major artists see some cache in releasing on the format again."

You may enjoy the convenience of downloading the latest Bruno Mars tune or Drake single but cassettes have a retro charm that is not found with today's digital formats. There's certainly something exotic about listening to your tunes on a tape recording. You may even have a new appreciation of the lyrics.

The largest sales came from The 1975, the English indie rock band, whose name was inspired by scribblings found on the back page of a poetry book by Jack Kerouac.

Their latest album, A Brief Inquiry Into Online Relationships with singles like Give Yourself a Try and Love It If We Made It, sold 7,500 copies on cassette.

Surprisingly, it seems the cassette sales were not only from those artists like Queen and Kylie Minogue, when tapes were the up and coming music format. Even younger singers like 25-year-old Ariana Grande featured in the sales as well as the soundtrack to Guardians of the Galaxy. In fact, the latest Now That's What I Call Music compilation also appeared in the top 10.

So next time, why not listen to your lyrics with the nostalgic vibe of your cassette player?