Ed Sheeran drops the track list for his new album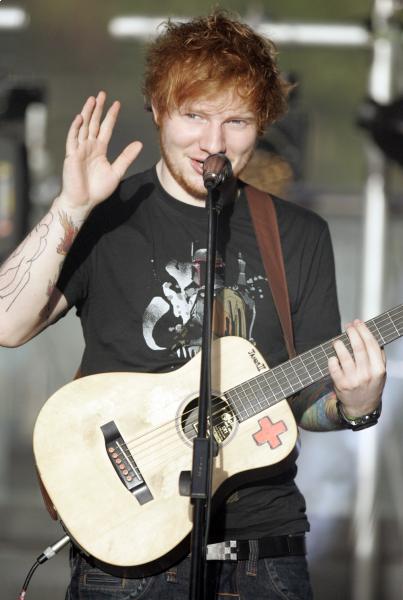 Related Artists: Ed Sheeran
The 'Shape of You' and 'Perfect' singer is back at it again and is ready to drop his fourth studio album in less than a month's time.

Featuring guest appearances from some of the industry's top performers, including Bruno Mars, Camila Cabello, and Cardi B, Ed Sheeran's album titled No.6 Collaborations Project will release on 12 July 2019 – EdHeads, be prepared.

Sheeran advertised its release on Instagram, highlighting a whopping 21 songs after collaborating with what looks like half of the music industry's A-listers.

We've already heard two of the tracks – 'I Don't Care' with Justin Bieber released earlier this year, and the single 'Cross Me' featuring Chance the Rapper and PnB Rock came out on 24 May 2019. If the album to come is anything like the two #lit singles, fans are in for a treat.

Now, there's certainly no doubt that Sheeran is a versatile artist and that his Grammy Awards weren't a result of autotuned tracks and poorly-produced singles. However, we are intrigued by what his collaborations with 50 Cent, Eminem and Travis Scott will sound like, given the diversity in their voices and styles. Not only that, we're especially interested in the track featuring Meek Mill and A Boogie With Da Hoodie.

Only time will tell, we suppose.

Ed also shot down bogus track lists swarming the internet and took down a fake tracklist over Instagram stories, commenting: "Yeah but no. I'll let you know the real tracklist if you're nice to me."

Whether you're a hardcore EdHead or a passing fan, prepare yourselves for 12 July hype when these drop – the internet just might break in light of this new album.

Stay tuned for lyrics to come.