Florence to publish book of lyrics and poetry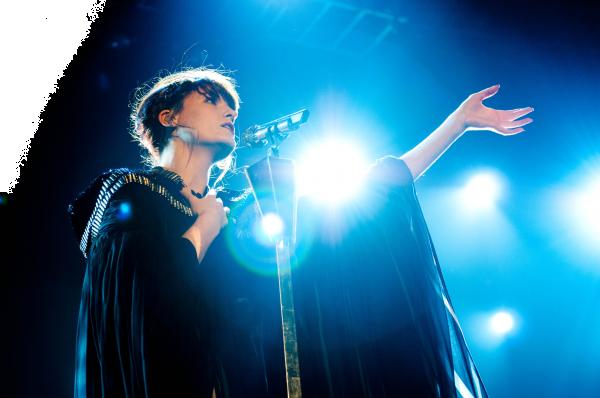 Related Artists: Florence + The Machine
Florence Welch, the flame-haired lead singer who heads up art-pop wizards Florence and the Machine, has announced that she will publish a compendium of her lyrics in 2018.

The book, tentatively titled 'Useless Magic', is pencilled to come out on July 6 and will collect her lyrics alongside new poetry and illustrations from the singer's own sketchbooks.

Though she is also anticipated to announce more details of the follow-up album to 2015's number one smash 'How Big, How Blue, How Beautiful', Florence and the Machine are already booked in for a few festival slots this year.

Welch herself says she is "so thrilled" to be putting out her first book release. "It is such an honour", the 'You've Got The Love' and 'Dog Days Are Over' singer added.

Florence and the Machine famously headlined Glastonbury's prestigious Pyramid Stage after the Foo Fighters had to drop out thanks to an injury to frontman Dave Grohl.

Welch's publication will see her join a crop of literary heads who have already published their lyrics in a physical format.

Bob Dylan famously published 'The Lyrics' back in the Eighties, with updates every few years, which is widely held up by fans of the folkster as an example of his genius.

There were also collections published by fellow 60s and 70s giants Scott Walker and Lou Reed. Though Walker's is a very stark, austere affair, Reed's 'Pass Thru Fire' uses typography and visual effect plays with the words on the page to reflect their separation from the music.

Welch's collection is said to be the first self-published lyric book by a female artist, despite her publisher, Faber, saying they contacted luminaries such as Kate Bush to get their words in print.