"It's coming home" – 4 times that rap lyrics mention footballers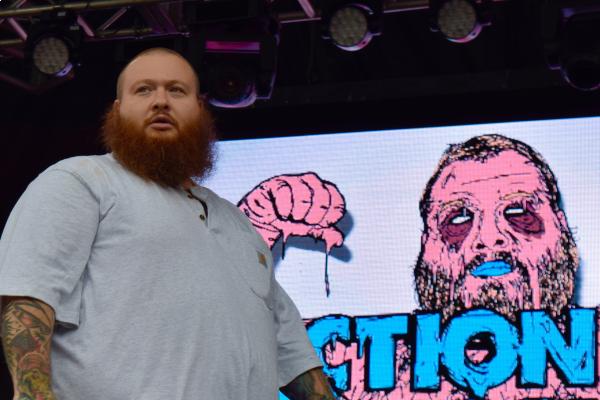 Related Artists: Action Bronson
With the action of the Premier League making way for some international fixtures this weekend, and given that England are set to play old rivals Germany in a friendly this week, it seems like a good time to boot up some old footie classics in your song libraries.

Though you could stick with some of the more questionable numbers written specially for recent tournaments – we're looking at you, Ant & Dec – footballers tend to make it into the lyrics of artists in the rap game, and based in the UK. Not many times that Kendrick Lamar has decided to include an homage to Kevin Nolan… at least, not yet.

Below, we've run through five times where artists have given a nod to their favourite stars of the beautiful game in a bid to lend their lyrics a little more scoring power.

P Money – Straight Bars (ft. Vortex)

"I was shooting Dele in the Alli from an Eriksen, age 16 picking Harry up"

South London's P Money is no stranger to a football reference, though he's skipped up to North London to name check Tottenham Hotspur's attacking trio of Dele Alli, Christian Eriksen and Harry Kane. A potent strikeforce and a potent lyric.

Action Bronson – Back 2 the Future

"A Dutch master like Robben and Sneijder" and "I'm known to kick it like I'm Ronaldinho"

Chef-cum-rapper Action Bronson finds time to give three footie stars a nod in this track from 2011's "The Program EP", all sourced from their heyday in the 2000s. Ronaldinho, of course, was known for his silky smooth skills and powering in balls from outside the box; Robben and Sneijder the two leading Dutch attacking players of their generation.

Jay-Z – American Gangster

"And then I bid you Freddy Adu; Prodigal Child, y'all not ready for the future"

For those who don't remember, Freddy Adu was the great hope for US soccer fans, at one time talked about in the same breath as Messi and Ronaldo. Unfortunately, he never lived up to the hype, as Jay predicted, who at the tender age of 28 was last seen playing for Polish club Sandecja Nowy Sacz.

Dave – Thiago Silva (ft. AJ Tracey)

"If I bang man's face, man bop, then lean; KunKun Agüero, man dropped the shoulder feint once" and "I one-two rap, she don't give hat; Thiago Silva, man block, then skeet"

Two from the same song from UK prodigy Dave, featuring AJ Tracey, in a song that is named for the PSG Centre back already and references Manchester City striker Sergio Agüero, known affectionately as Agüero-Kun by fans, covering both ends of the pitch.