Katy Perry admits problems with "I Kissed a Girl" lyrics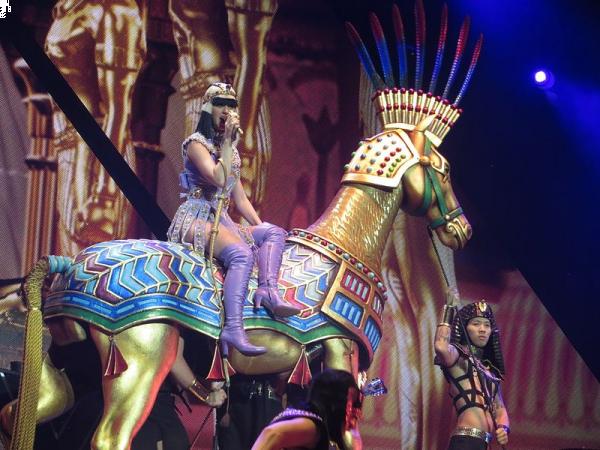 Related Artists: Katy Perry , 2819434
Pop sensation Katy Perry has said that she feels her breakout hit "I Kissed a Girl" is a little embarrassing today - and not because of the confession in the title.

In an interview with Glamour this week, Perry said that she would rewrite the lyrics to the 2008 smash if she could as she fears they contain "a couple of stereotypes".

"I Kissed a Girl" tells the ripping yarn of Perry meeting a nice young lady on an evening out, kissing her and enjoying the entire experience.

The song was criticised on its release by several prominent members of the LGBT community, including Beth Ditto, lead singer of Gossip, who argued that its words were offensive to gay culture.

Addressing the controversy in her interview, Perry said that the sex and relationship landscape has "really changed, conversationally, in the past 10 years".

She added: "We've come a long way. Bisexuality wasn't as talked about back then, or any type of fluidity."

"If I had to write that song again, I probably would make an edit on it."

"Lyrically, it has a couple of stereotypes in it. Your mind changes so much in 10 years, and you grow so much. What's true for you can evolve."

Last year, Perry revealed that the event that sparked her to write the song may have extended a little beyond a kiss.

Speaking at a Human Rights Campaign Gala alongside America Ferrera and Lena Dunham, Perry said that "truth be told, I did more than that" in reference to the song.

She also described how she struggled with her sexuality in her young years, with family and religious pressures to "pray the gay away" in her adolescence.

In an interview on 103.5KTU's Cubby and Carolina in the Morning, Miley Cyrus claimed she was the cherry chapstick-wearing subject of the track.