Lyrics - a medium for powerful expression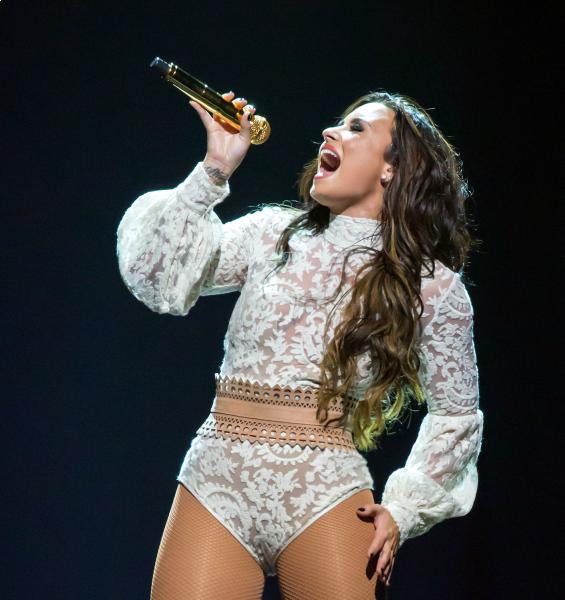 Related Artists: Demi Lovato
In our previous post, we wrote about how little importance lyrics seem to play when people listen to songs. But lyrics can actually be a very powerful medium for expressing an emotion or delivering a message - if you listen carefully.

Amidst the news of the overdose of singer Demi Lovato, we thought it would be a good time to look at the power of music and lyrics as an expressive medium. A week after the overdose, the singer remains hospitalised with complications while Lovatics await with worry, support and speculation.

Reports indicated Lovato overdosed on heroin; however a source closer to the singer has denied that. The drugs that were involved have not yet been disclosed.

The Sorry, not sorry artist has long been open about her struggles with sobriety, an eating disorder, and bipolar disorder. Lovato did in fact seek professional help for substance abuse back in 2010.

In June of this year, Lovato released the single Sober, sharing her relapse and delving into the depths of drug addiction:

"I'm sorry for the fans I lost who watched me fall again, I want to be a role model but I'm only human."

"I'm sorry that I'm here again. I promise I'll get help."

The powerful lyrics of the song appear to suggest that the singer had broken her six years of sobriety following her battles with addiction. Following the song's release, Demi posted a message of thanks to her fans for their support.

Lovato's family and former boyfriend, Wilmer Valderrama, remain by her side during this difficult time. The singer is said to be experiencing nausea, vomiting and a high fever but Lovatics can be rest assured she will make a full recovery, although there is no estimate just yet as to when this will be.

Following her discharge, Lovato will be seeking drug rehabilitation.