Mind-blown: a lyric from Spice Girls you've been getting wrong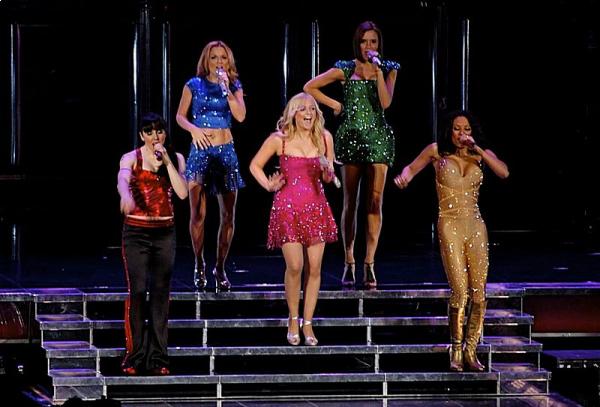 Related Artists: Spice Girls
In light of the announcement that the Spice Girls will be doing another reunion tour next year, we thought you might be interested to know that their hit Spice Up Your Life has a hidden lyric.

Even after all these years, this English girl band is still going strong. The two-year break in 2000, after Geri Halliwell (now Geri Horner) left the band, has been followed by multiple reunions and now we have another one at our doorstep. And this time, the reunion is set to take place without Victoria Beckham.

But for those of you who've memorised the lyrics to their iconic hit and can belt it out at any karaoke session, we have news for you.

Our beloved Ginger Spice, aka Geri Horner, has confirmed the exact lyrics at the end of the chorus that sound something like:

"Hi, see ya, hold tight."

On Twitter, Horner tells us, the lyrics are in actual fact:

"Hai si ja hold tight!"

And that's enough to shake up the fans. Although it makes perfect sense and is in fact a genius move having 'yes' in different languages, the revelation has fans mind-blown.

First released in 1997, the Spice Girls were jumping from Japanese to Spanish and then German; so if the lyric was in pure English, it would be:

"Yes, yes, yes!"

Who would've thought.

Seeing the discussion underway on Twitter, it seems the revelation may be too much for some fans, and the denial is soaring. Fans have been singing the lyrics a certain way for too long and any change would be too much - understandable, really.

Sorry not sorry to burst your bubble, but if you intend to join the crowds during the Spice Girls' 2019 tour, you may want to learn the right lyrics. Otherwise, how else are you going to sing along?