Rita Ora takes flak for new lyrics saying she wants to kiss girls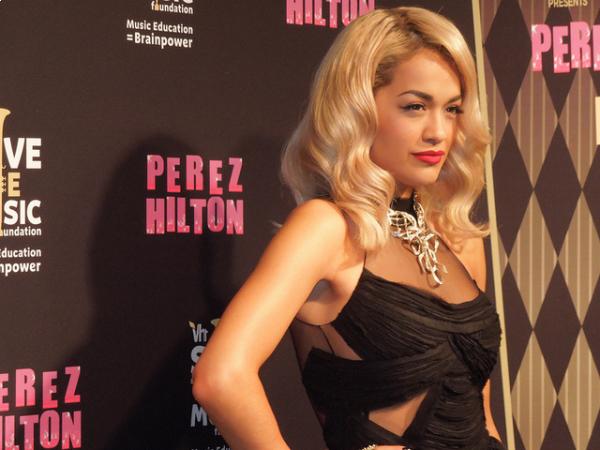 Related Artists: Rita Ora
British pop sensation Rita Ora has taken some criticism this week after releasing her latest single, "Girls", after accusations that she was doing a disservice to the LGBT community thanks to the new track's lyrics.

Ora has weathered a storm of criticism from musicians and members of the wider LGBT world for the song, which describes her apparent bisexuality and part-time attraction to girls.

The track, released last week, also features vocals from Cardi B. It features lyrics such as "I'm 50-50 and I'm never going to hide it" before rejecting a man's advances and breaking into the chorus: "Sometimes, I just want to kiss girls / Red wine, I just want to kiss girls", while further lyrics from Cardi B read: "I could be your lipstick just for one night."

It's not a million miles away from the lyrical content of her other work, though Ora's fellow artists Kehlani and Hayley Hiyoko have both criticised the song.

Kiyoko – a US singer famous for songs that cover similar ground like "Curious" or "Feelings" - tweeted that Ora's new track did "more harm than good for the LGBTQ+ community".

She added: "A song like this just fuels the male gaze while marginalising the idea of women loving women… I don't need to drink wine to kiss girls; I've loved women my entire life."

Fellow US singer Kehlani, who describes herself on Twitter as queer, agreed with Kiyoko's feelings. She wrote that Ora's lyrics "weren't progressive" and potentially "harmful".

She went on to say that she had worked alongside many of the artists featured on the track and had no personal problem with them – just that they should take more care about what they say in their lyrics.

Ora herself, for what it's worth, has responded to the criticism with a statement on Twitter, describing the song as representing her "truth".

She wrote: "I have had romantic relationships with women and men throughout my life and this is my personal journey."

She previously told People magazine she wanted the song to be a bisexual anthem, but was less clear when asked if she was bisexual herself.

"If people look at it like that, it's very narrow-minded and I don't think that's what this record is. I don't think that that even matters," she said.