Spotify tests out lyric filter to block swearing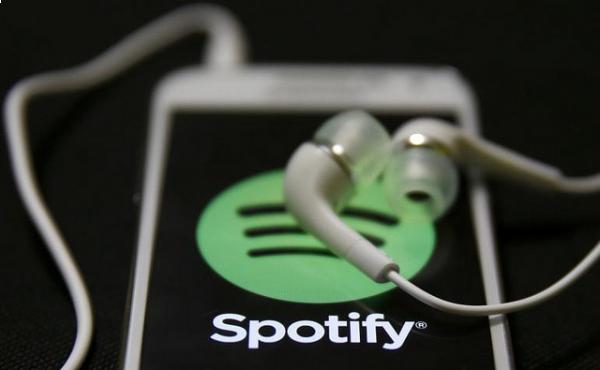 Related Artists: Drake , 602917745
Does anyone else remember the day of "parental advisory" stickers? Those little black and white rectangles that let you know - when browsing the racks of HMV or Woolworths - that the CD you were about to pick up had some bona fide swears on it?

Kids today don't have to run the gauntlet of getting Mum or Dad's OK to pick up the latest Limp Bizkit album with all its swearing included - they just have to pick up a Spotify playlist and let the bad words come.

So Spotify, officially the world's biggest music streaming service, has started testing a new way to filter out songs with explicit lyrics. The feature was requested by users six years ago but has finally been introduced on its iPhone and iPad apps.

Since 2011, all music streaming sites have to include the word "explicit" next to any track with naughty words or themes unsuitable for children.

Spotify's new feature requires a paid premium subscription. It allows users to grey out explicit songs and prevent them from being played, but does not necessarily replace them with clean versions. The setting can be turned on or off by anyone with access to the device, too, leaving parents without much control.

According to the BBC, more than a third of the Top 50 songs in Spotify's UK chart have sweary words contained within.

Drake, for one, is not averse to sticking in a few curses. His new track Nice for What - number 2 on Spotify's UK chart - starts with a "motherfudging", which must be a shock to those not expecting the family friendly Canadian to be so coarse.

Post Malone's track with Ty Dolla $ign - Pyscho - might also come under fire at number 8 in the charts. Not only does it describe in detail meeting a "lil' mama" who gets handsy with our protagonists, but it also details the ins and outs of scoring some drugs for the evening. Maybe not the most appropriate for childish ears.

Spotify describes the explicit content filter as a "beta version" and says it is currently being tested for "some users".

In a statement it said: "We are always testing new products and experiences at Spotify, but have no further news to share on a product launch at this time."