The 5 best songs to ring in 2018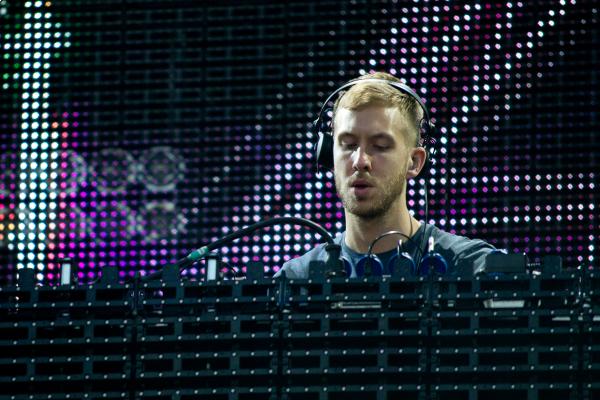 Related Artists: MØ
Crack open the bubbly, finish off those Christmas mince pies and set off those fireworks - New Year's Eve is almost here! After the trials and tribulations of 2017, many of us are looking forward to kicking off a New Year in requisite style.

Whether you're dancing the night away at one of the country's thousands of parties, meeting friends in town or just having a quiet night in with Jools Holland, getting some New Year tunes in order is paramount to making sure you ring in 2018 properly.

With a number of amazing songs released last year - and a whole host of others in the decades prior - we have a few tips of tracks with uplifting, new-year-friendly lyrics to put you on the right path for 2018.

"Do you mind if I steal a kiss? A little souvenir, can I steal it from you?" - "Feels", by Calvin Harris feat. Pharrell Williams, Katy Perry & Big Sean

All singletons know that NYE is the perfect time to steal a kiss from that person you've been eyeing up all evening - and what better to ask for permission than with this top 2017 hit pumping away in the background. Just don't be afraid to catch "feels", as Harris and co remind us.

"It's a new dawn, It's a new day, It's a new life for me... And I'm feeling good." - "Feeling Good," by Nina Simone

It's a classic for a reason. Nina's belted bluesy anthem will cast out any bad feelings 2017 may have left lingering and purge them from next year. Just try not to feel empowered listening to this song as midnight hits.

"But life is just a party, and parties weren't meant to last." - "1999," by Prince

Sure, it's a little moribund, but Prince's dance-pop raver is just as good every year as it ever was in 1999. Part of the New Year is celebrating the death of the last, so remind yourself that the party may have to end soon. We can have a great time before then, though!

"It's New Year's Eve, we're allowed tonight to pretend we're free" - "New Years Eve", by MØ

The song so good that MØ even performed it to the Nobel Peace Price committee. Truth. Any line from this dancehall smash is appropriate for the big night, and reminds us to "let it all go" in celebration for the coming year.

"I am going to make it through this year if it kills me" - "This Year", by The Mountain Goats

This is a song for a little past midnight, when you've had one too many glasses of champers and the grim reality is setting in. John Darnielle has the right idea: a wolf-howl to the moon, telling 2018 to get ready - you're coming to get it.