The hidden meaning behind Bey's "Resentment"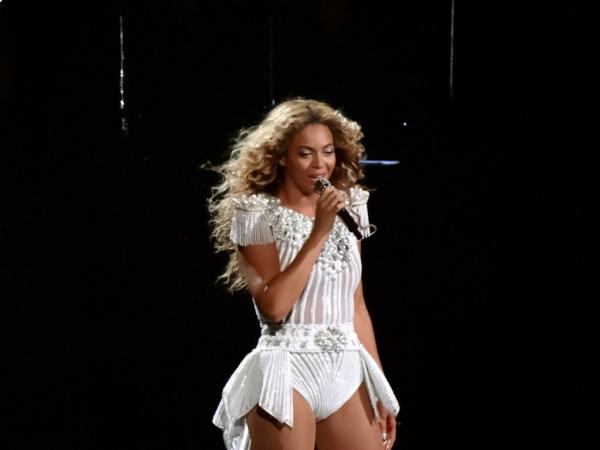 Related Artists: Beyoncé
Beyonce's Resentment is a staple track at all her concerts, and that's what she belted out last Sunday at her On The Run II concert. But there was a slight change in the lyrics.

It seems there may be some trouble in paradise between Bey and hubby, Jay Z.

If you read the official lyrics of the song, they go: "I'll always remember feeling like I was no good/Like I couldn't do it for you like your mistress could."

But during the show, she sang: "I'll always remember feeling like I was no good/Like I couldn't do it for you like that desperate, mediocre, white b***h could."

It seems Beyonce has revisited "Becky with the good hair" in the track, a hypothetical mistress. Beyonce first introduced fans to this fictional character (or maybe not so fictional) in her song Sorry. The reference may have alluded to the alleged affair of her husband at the time. Although the real identity of Becky has been pulled apart all over Twitterville - suspects including designer Rachel Roy, singer Rita Ora and actress Gwyneth Paltrow - no one really knows who the secret mistress is.

Switching up the lyrics during the show has opened a whole new can of worms and speculation is high as to what the predicament may be now between the couple. It may be that Jay Z has cheated for a second time with a white chick, or maybe it's just a way for her to send a message to the alleged mistress.

Whatever the situation may be, Bey delivered a performance in true Bey-form: dramatic and royal.

Although fans want to know who the side-chick may be, it's probably best that the identity of Becky remains anonymous - given Bey's cryptic delivery of the song to the crowds.