The theories behind the lyrics of Childish Gambino's "This Is America"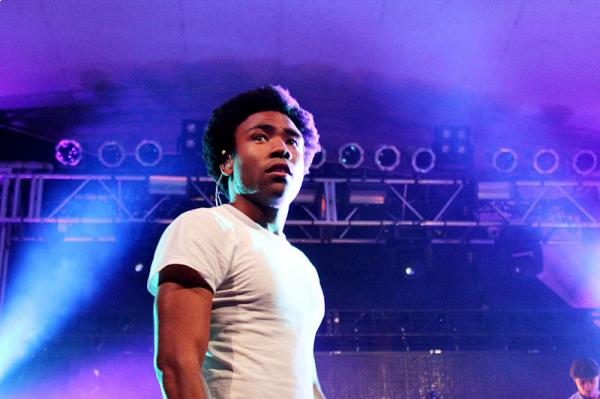 Related Artists: Childish Gambino
It's hardly a surprise any longer when musician, actor, writer, director and comedian – as well as the face of Young Lando Calrissian – Childish Gambino, aka Donald Glover, blows all of our minds with whatever project he has most recently completed.

Most recently, it was the second series of his smash dark comedy Atlanta or fond memories of his turn as Troy Barnes in Community. Before that, it was genre-defining records in the form of "Awaken, My Love!" or "Because the Internet".

Now Childish's latest single – "This is America" – and its haunting, one-take video have amassed 10 million views in just 24 hours of existence, attracting praise from Erykah Badu, Janelle Monáe, Nine Inch Nails' Trent Reznor and others as already being one of 2018's best and most thought-provoking tracks.

The video itself is one of the most intriguing parts of what is a puzzling piece of art: almost a one-act play set entirely in a vast warehouse, it sees Donald dance his way round an escalating riot and several stark illustrations of gun violence and US racism.

The lyrics, delivered in a style reminiscent of mumble-rap artists like Lil Peep or Kodak Black, are also hard to figure out.

One theory goes that Glover is using exaggerated dance moves, grotesque smiles and other racial caricatures to invoke Jim Crow, an old US stereotype of an African American, to accuse black performers (and himself) of conforming to what is expected of them.

As one lyric goes, "Grandma told me: get your money, black man" – perhaps alluding to the idea that Glover's career comes at the expense of only doing performative "black" roles (rapper, soul singer, comedian). The song could then be interpreted as a call to arms to stay spiritually aware in an age of racism and gun violence. As he says on his previous record on Redbone, it's important to "stay woke!"

Another idea is that Glover's distracting moves are to stop you from paying attention to the background of the video, with all its unpleasantness.

The video's choreographer, Sherrie Silver, even retweeted an online comment that set out as much: that the song is a comment on the songs and dances and other pageantry that we are distracted by in real life.

Finally, the line "this a celly / that's a tool" has a powerful double meaning, with many fans suggesting it references the case of Stephon Clark, who was shot dead by police in Sacramento despite only having an iPhone on him.

Is Glover bringing to mind the distorted view of black men that police have, each potentially equipped with a "tool" (or gun)?

No matter what, the video is a masterpiece, the song a banger, and the rest of the album a tempting prospect. We can't wait to hear what else Childish has to provoke us with.