Want to get out of the football slump?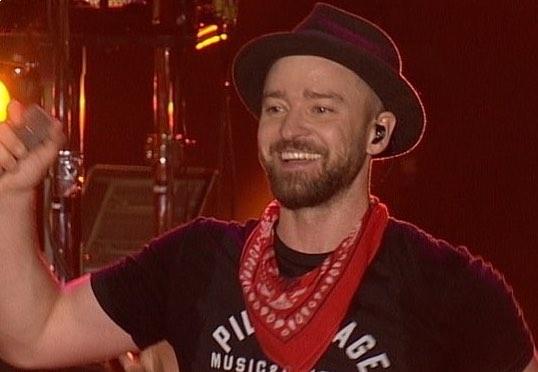 Related Artists: Justin Timberlake
It's time for Justin Timberlake's SexyBack!.

Yes folks, if you didn't already know, JT was playing at the O2 last night in London. The only problem was, the concert clashed with the semi-finals of the World Cup with the England v Croatia match starting at 7pm.

Who would've thought England would make it this far? Hopes were soaring, and JT wasn't going to get in the way.

Timberlake won the hearts of his England fans when he arranged to screen the potentially historic moment on the big screen during his gig so they could "watch it together".

No need to choose between beloved Harry Kane and heartthrob JT, my friends.

The singer had delayed his start time and cancelled the supporting acts so he could screen the game for his fans. Taking to the stage immediately after the crushing defeat, Timberlake embarked on a difficult mission –uplifting spirits after watching that fateful goal in extra time.

So when the loss became a reality, Timberlake said: 'So you know what I'm gonna do? I'm gonna have a drink.'

JT then pulled up a tray of shots and started handing them out to his dancers and musicians so that he could make a toast to his home away from home:

'We shall return. Not now but next time, it's coming home. We love you England. Cheers!'

Thanks Justin, those sentiments definitely echo those of many English fans for the near future of football.

The Can't Stop the Feeling! artist started with his classic hits, and swiftly made his way to Man of the Woods and despite the earlier loss to Croatia, English fans were cheering and dancing throughout the arena. You could've been fooled that England had maybe won the semi-finals.

So next time you're feeling down about the football, maybe put on some JT tunes.